Box Set of 3 Woodfire Scented Candles
Regular price

$58.00

Sale price

$28.55
40 in Stock
Perfect for elevated fall interior decorating, this luxury candle gift set features 3 candles in rich brown glass holders. They come in a decorative box that has images of butterflies, flower petals, feathers, and grasses in a blush, earthy brown, and metallic gold color scheme inspired by fall. The smoky cedar scent is an inviting aroma that reminds you of an outdoor wood fire during nature's harvest season. Light the candles, fill the atmosphere with that cozy feeling of autumn, and savor the experience in the warmth of your home.

For best results, the first burn should last until the wax pool melts all the way to the edge. The larger the candle, the longer it takes to complete this process. The maximum time is a few hours. Each time you light the candle, trim the wick anywhere from 1/4 inch to 1/2 inch. For safety purposes, the wick is crafted to self-extinguish at the bottom 1/2". At that point, freeze the container for a few hours, then carefully use a butter knife to pop out the wax. Then you can hand wash the container and reuse it.
ILLUME® is a unique company based in Minnesota where designers and manufacturers work and create in the same building. They are constantly collaborating "to wrangle our biggest ideas into your favorite new find." It uses sustainable processes for making and packaging its candles. It makes wax with soy, palm, carnauba, beeswax, and food-grade paraffin, all from responsible sources. Its packaging is made from recycled materials.
Each Candle Holder is 3.25" Tall x 2.75" Wide
Box Set of 3 Candles
Each Candle is 4.8 oz
Glass Holders
Recycled Paper Box
No Animal Derived Ingredients
Metal-Free Wick
Directions Printed on Gift Box
Gift Box comes in a Plastic sleeve
Packaged with Styrofoam
*Poured in Vietnam. Packaging Ethically Made in China.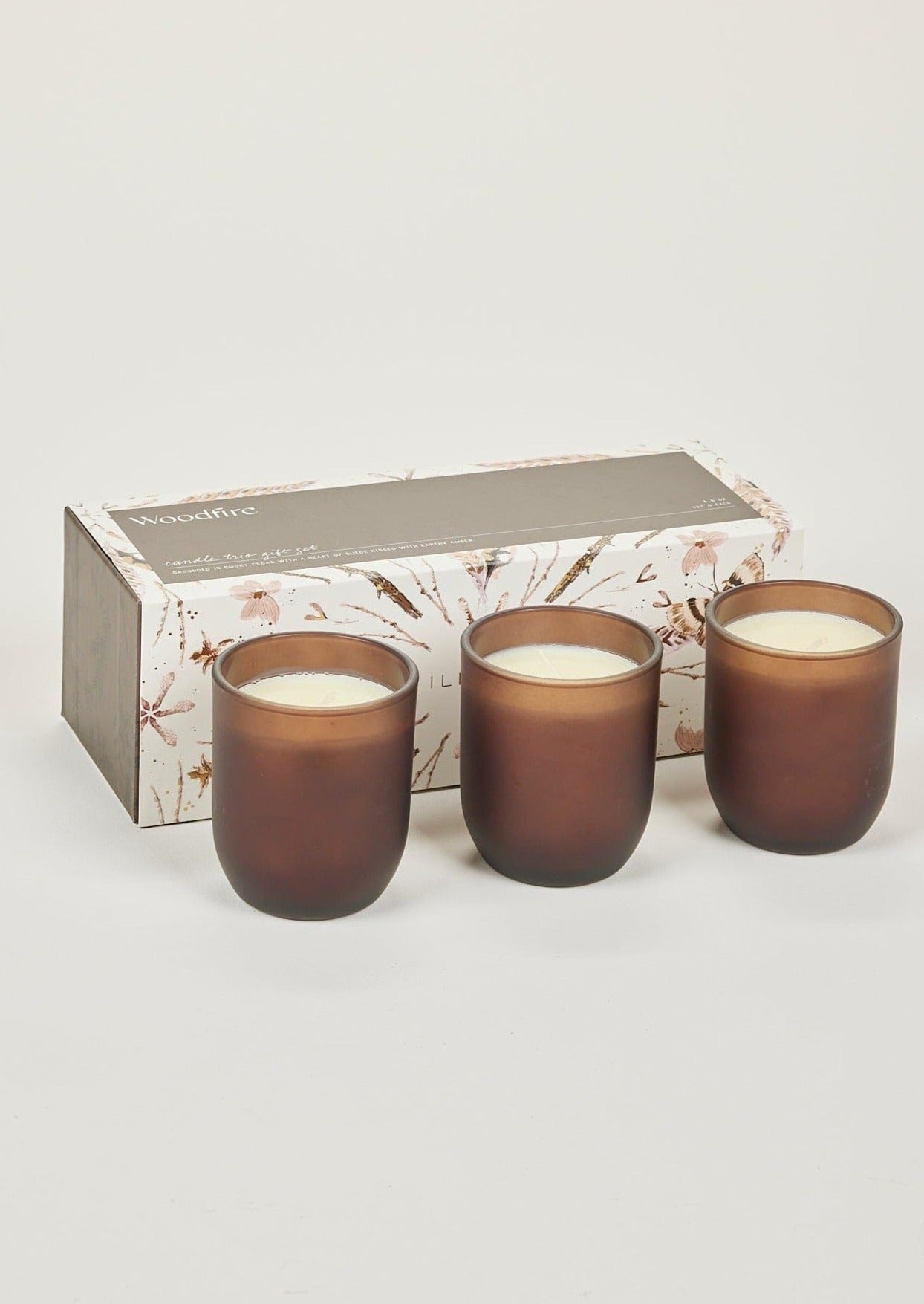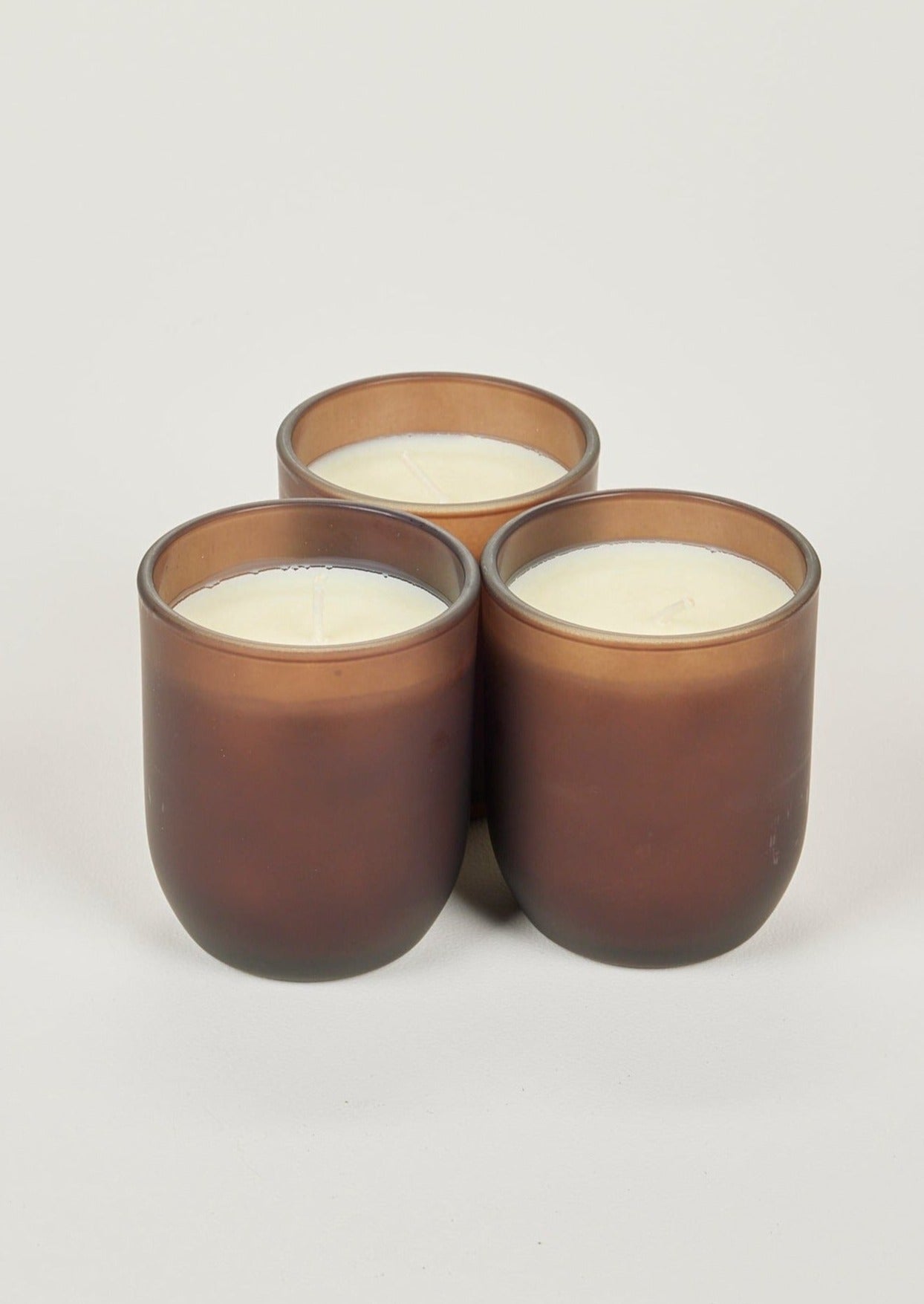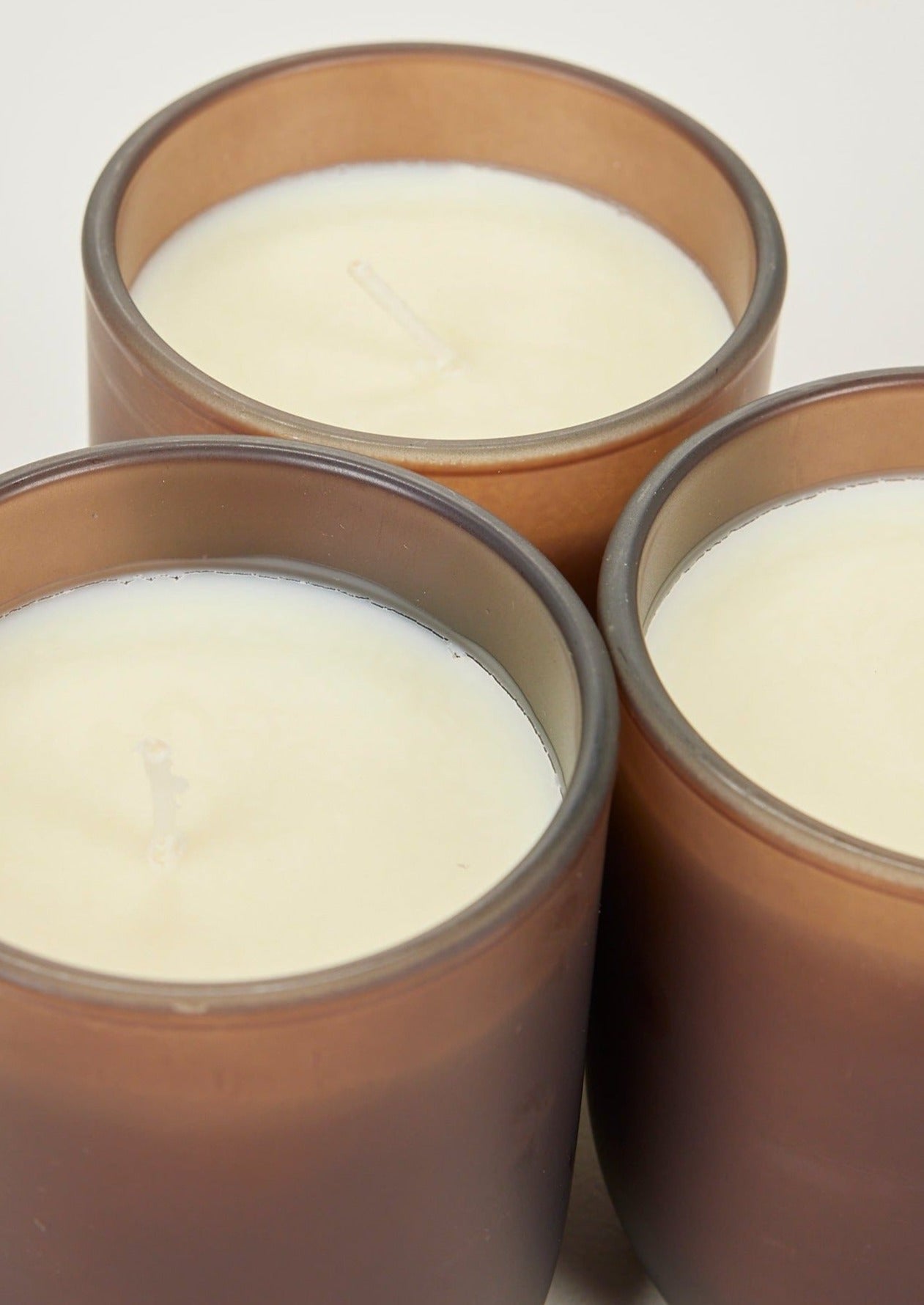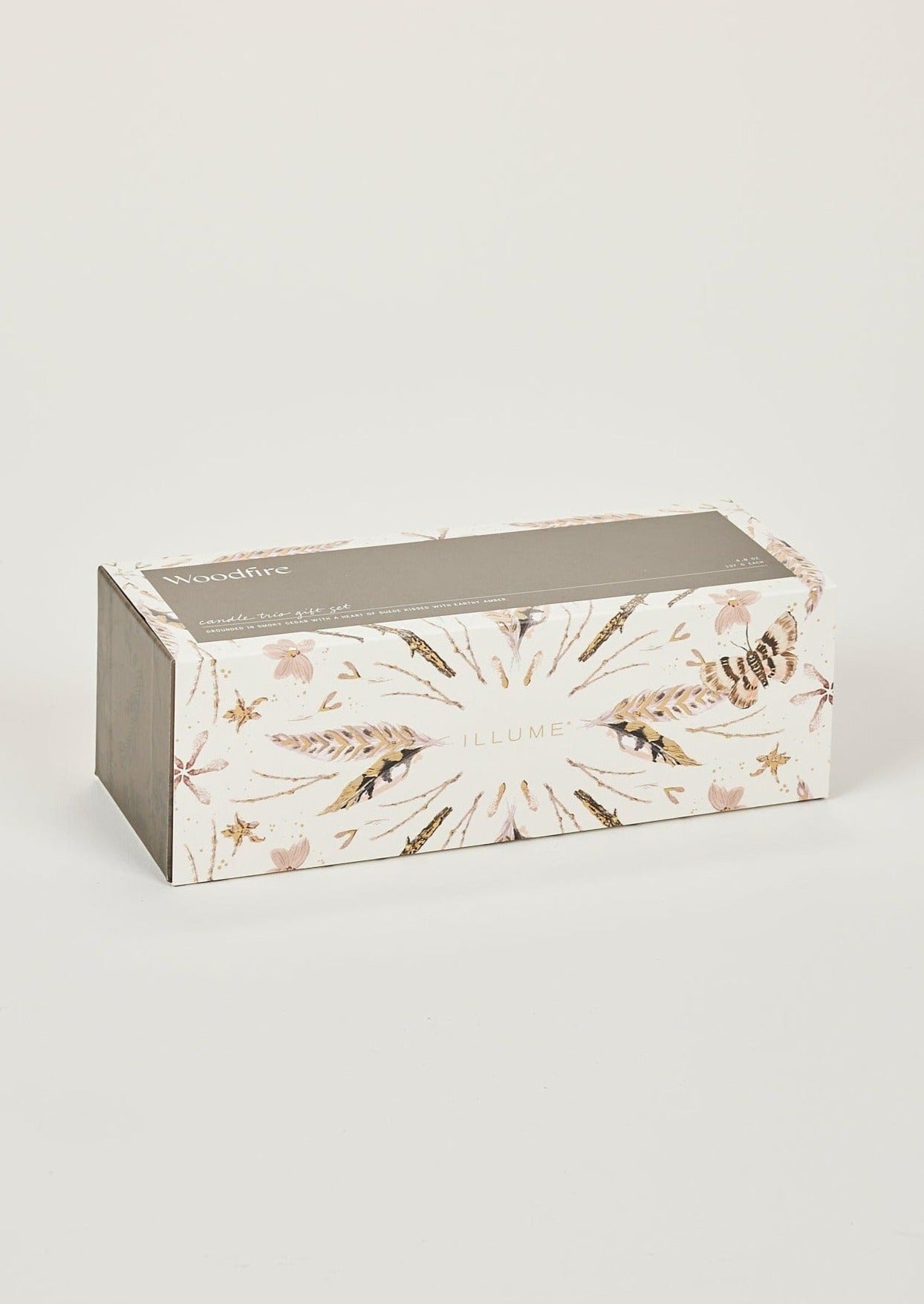 Quick Shipping

With every order we ship within 24hrs M-F. Expediated shipping is available.

Sustainable Botanicals

Curated collection of reusable botanical recreations. Buy once, enjoy forever.

Plastic-Free Packaging

Our packaging materials are fully recyclable and biodegradeable. *Exception on large vases noted.

Free Returns

Not Happy? No problem. Pack up and send back. Follow our simple returns process.