Bundle of 5 Dried Allium Flowers - 22-27"
Regular price

Sale price

$32.00
174 in Stock
Experience the simple pleasures of nature with her delicate, dried botanicals that are made to last! All you need to do is style this bundle of natural tan brown dried allium flower sticks in a vase for an elevated, sophisticated look that brings attention to the impressive blooms. Then you can showcase your centerpiece arrangement in any space, from a living room side table to a bedroom dresser. You can even add these stunning alliums to a dried floral bouquet to incorporate structure and texture. No matter how you choose to display these blooming dried flowers, the result will be an exquisite design that becomes a focal point in your home.

A naturally beautiful product, each bundle is unique. No two are exactly alike.
22-27" Tall
5 Stems per Bundle
Blooms, 3.75-5.75" Tall x 3.25-5.75" Wide
Dried
*Ethically Sourced from China.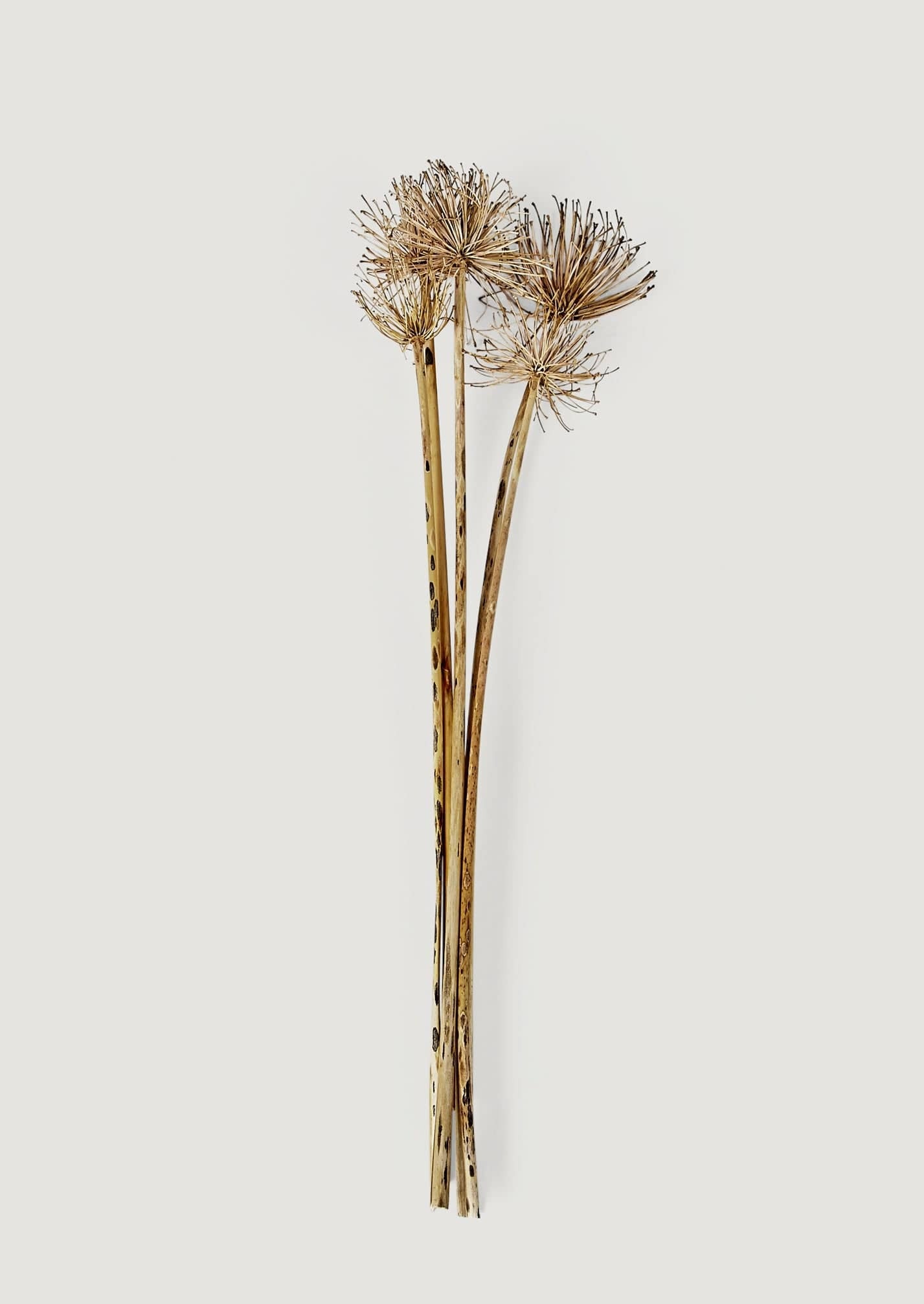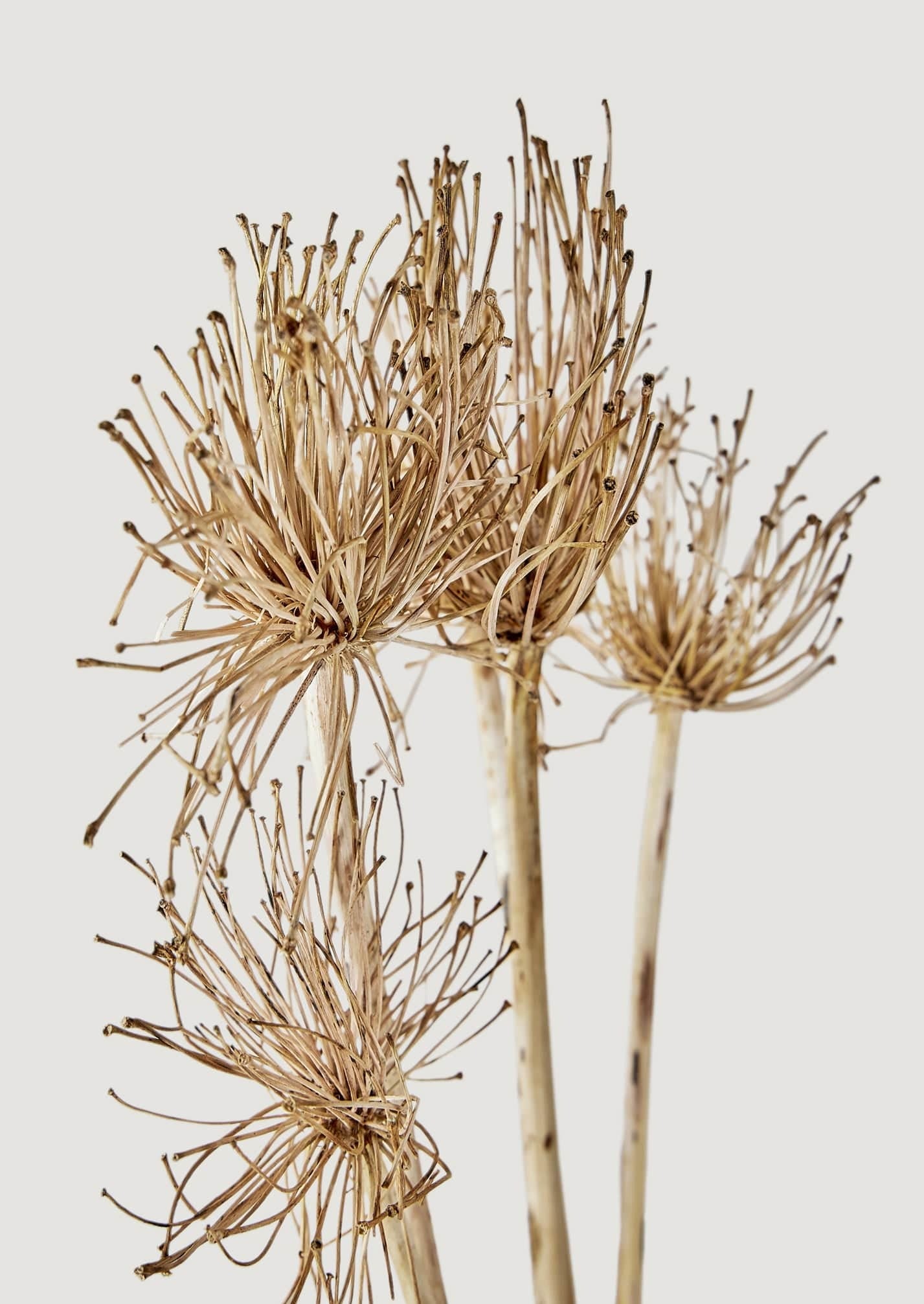 Quick Shipping

With every order we ship within 24hrs M-F. Expediated shipping is available.

Sustainable Botanicals

Curated collection of reusable botanical recreations. Buy once, enjoy forever.

Plastic-Free Packaging

Our packaging materials are fully recyclable and biodegradeable. *Exception on large vases noted.

Free Returns

Not Happy? No problem. Pack up and send back. Follow our simple returns process.