Spending time in nature...
cultivates creativity, brings peace, and resets us in a way only the natural world can. Light flickering through branches or the delicate droop of a tulip grounds us in reality. Our goal is to preserve this moment and replicate the precious joy nature brings.

With each passing season, nature reminds us to reflect and refresh. Through permanent botanicals, we can follow nature's cycle while investing in art that brings us joy year after year. Our lives enhance as we connect with the seasons, refreshing our space to mirror the natural world.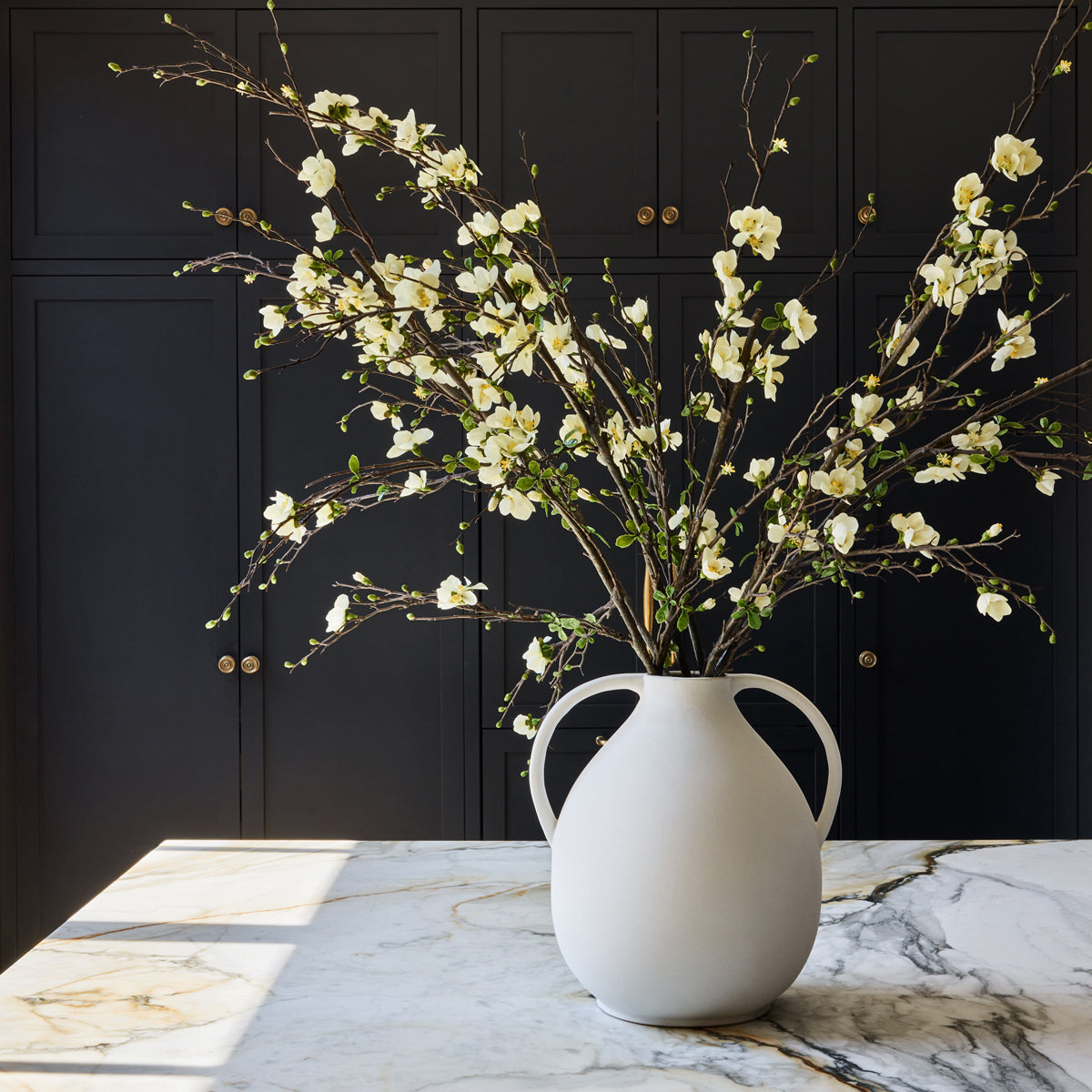 Your Botanical Home
In the Spring, whimsical branches and budding blooms bring reprieve from grey days. As it grows warmer and we spend more time outdoors, water-free greens brighten our homes without worry. In Fall, as nature fades and slows down, we transition indoors, bringing rich hues and grounding shades with us. In Winter, we seek the peace and serenity of lush green forests but don't always have access. So we bring our love of florals and nature indoors, investing and nesting in our safe space, our botanical home.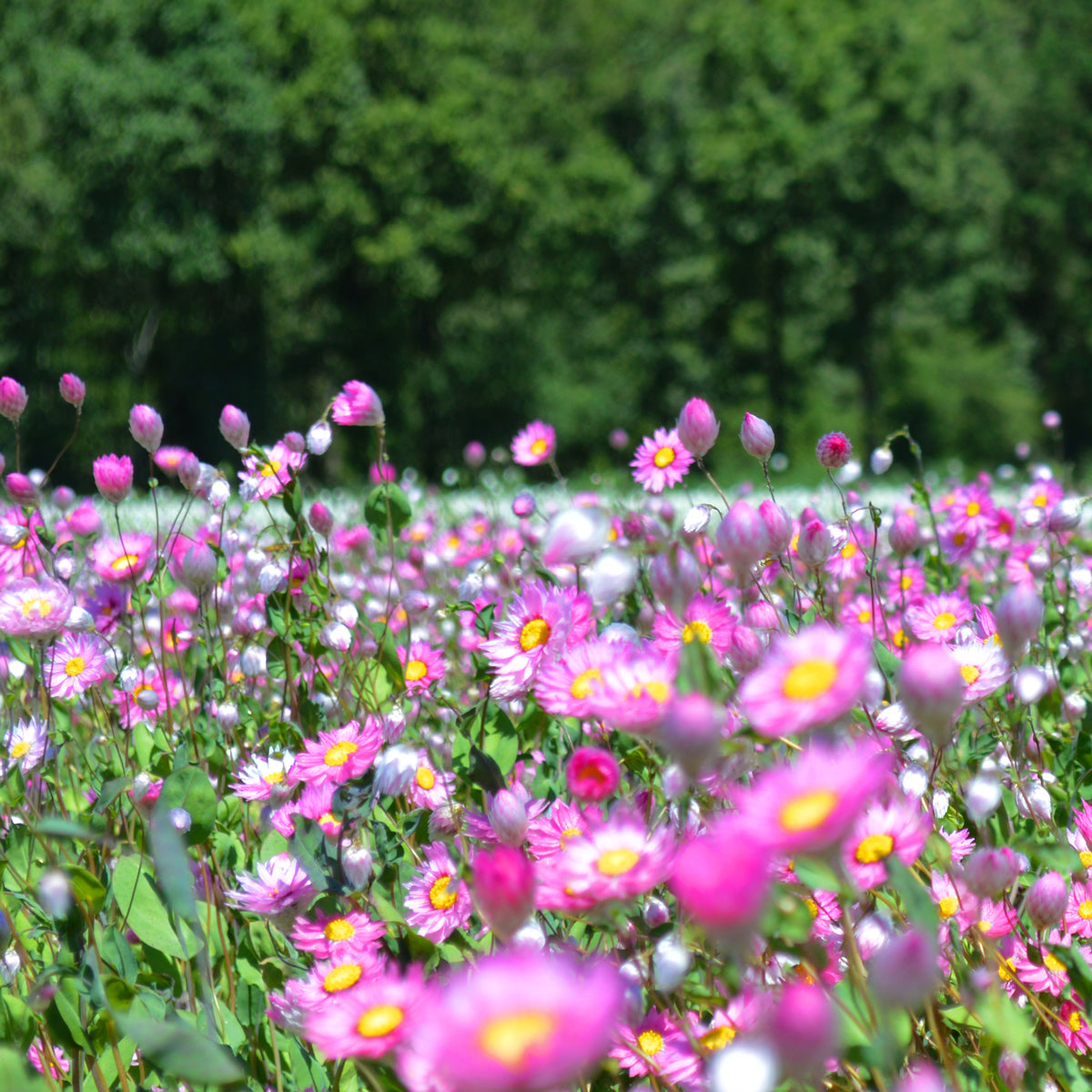 Curated & Conscious Collections
At Afloral, we believe the joy of nature should never fade. We also believe every item we sell impacts our community and our environment - this fuels our ethos for sourcing, producing, and delivering the highest quality, sustainable products.
Our small team carefully curates a custom and seasonal collection of boutique, premium florals and vases you can't buy anywhere else. We test every item in our homes, source only from unique and sustainable vendors, and deliver an environmentally thoughtful experience from seed to centerpiece. 
Although beautiful, we know the floral industry has an immense environmental impact. We only source high-quality reusable products from sustainable vendors to decrease our footprint. We've streamlined our shipping processes and removed 75% of plastic shipping materials in 2023. Within 3 years, our shipping process will be 95% plastic free. 
LEARN MORE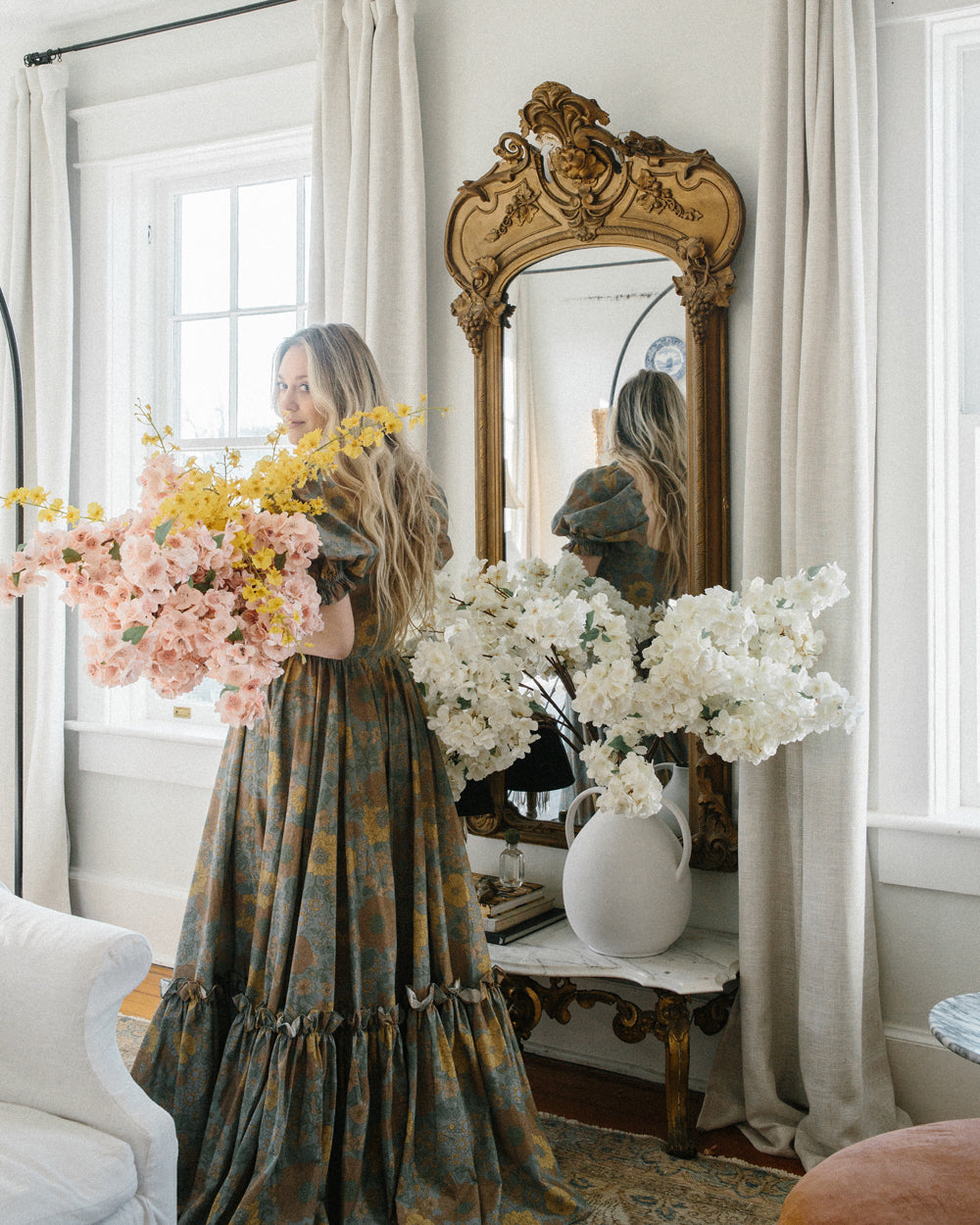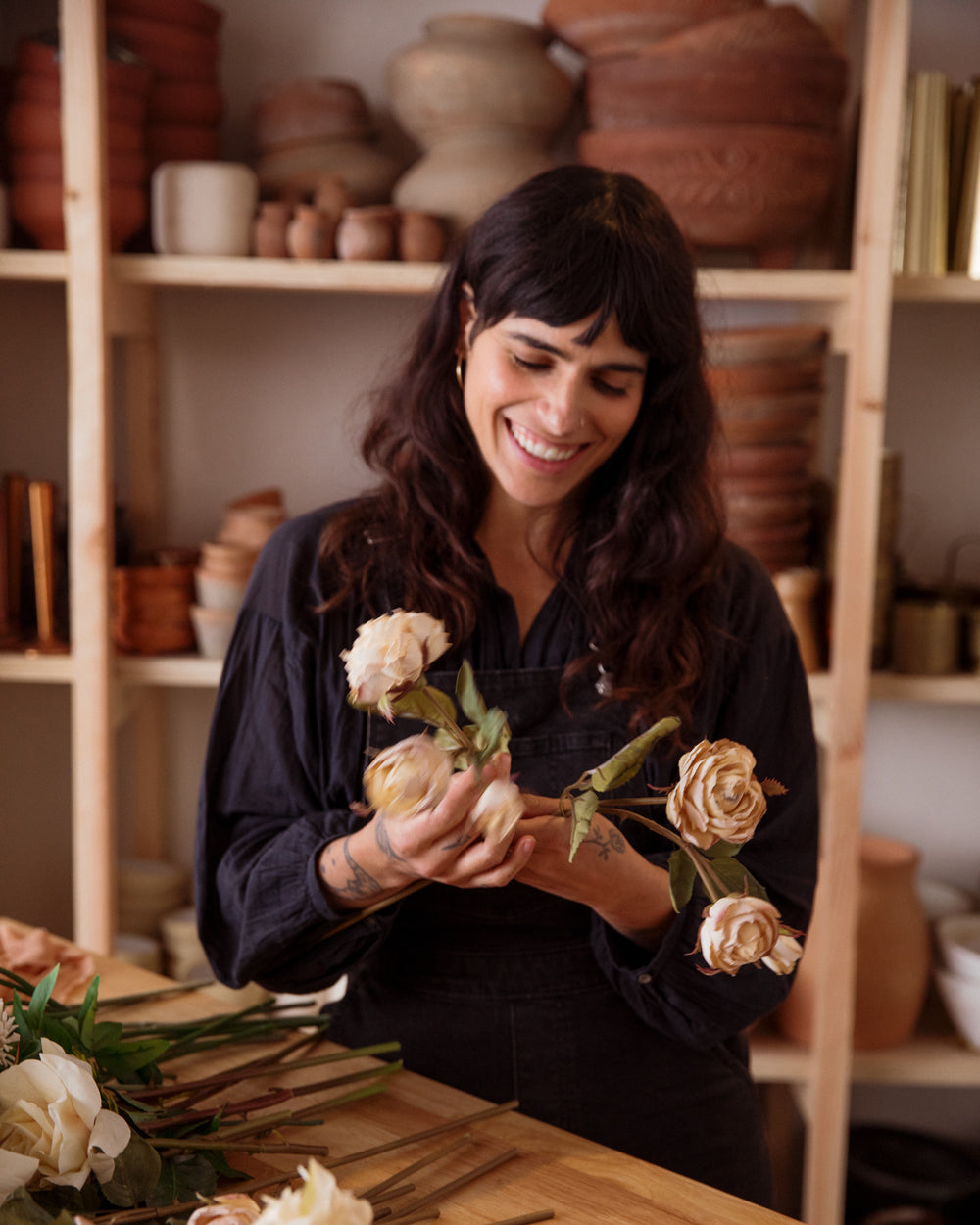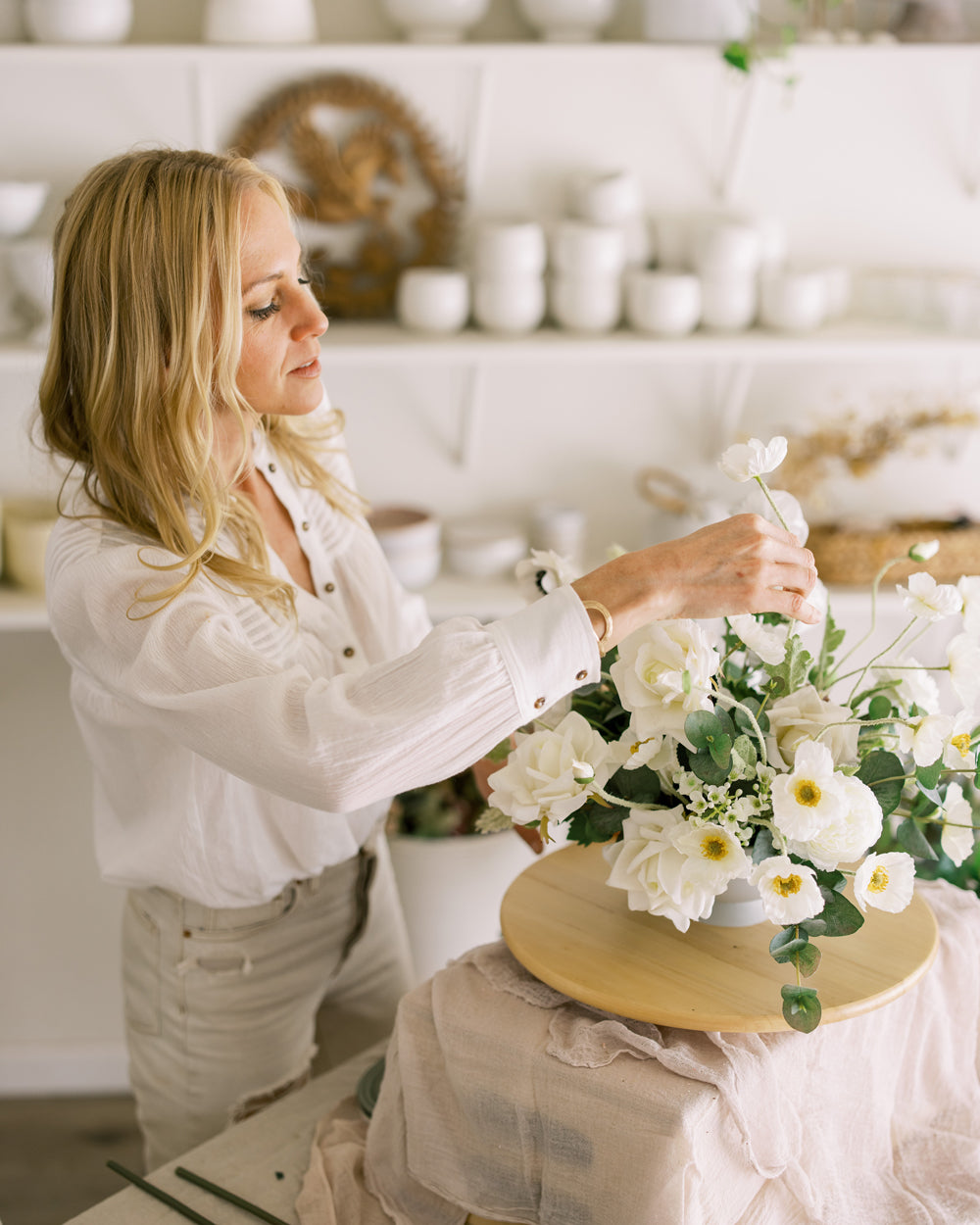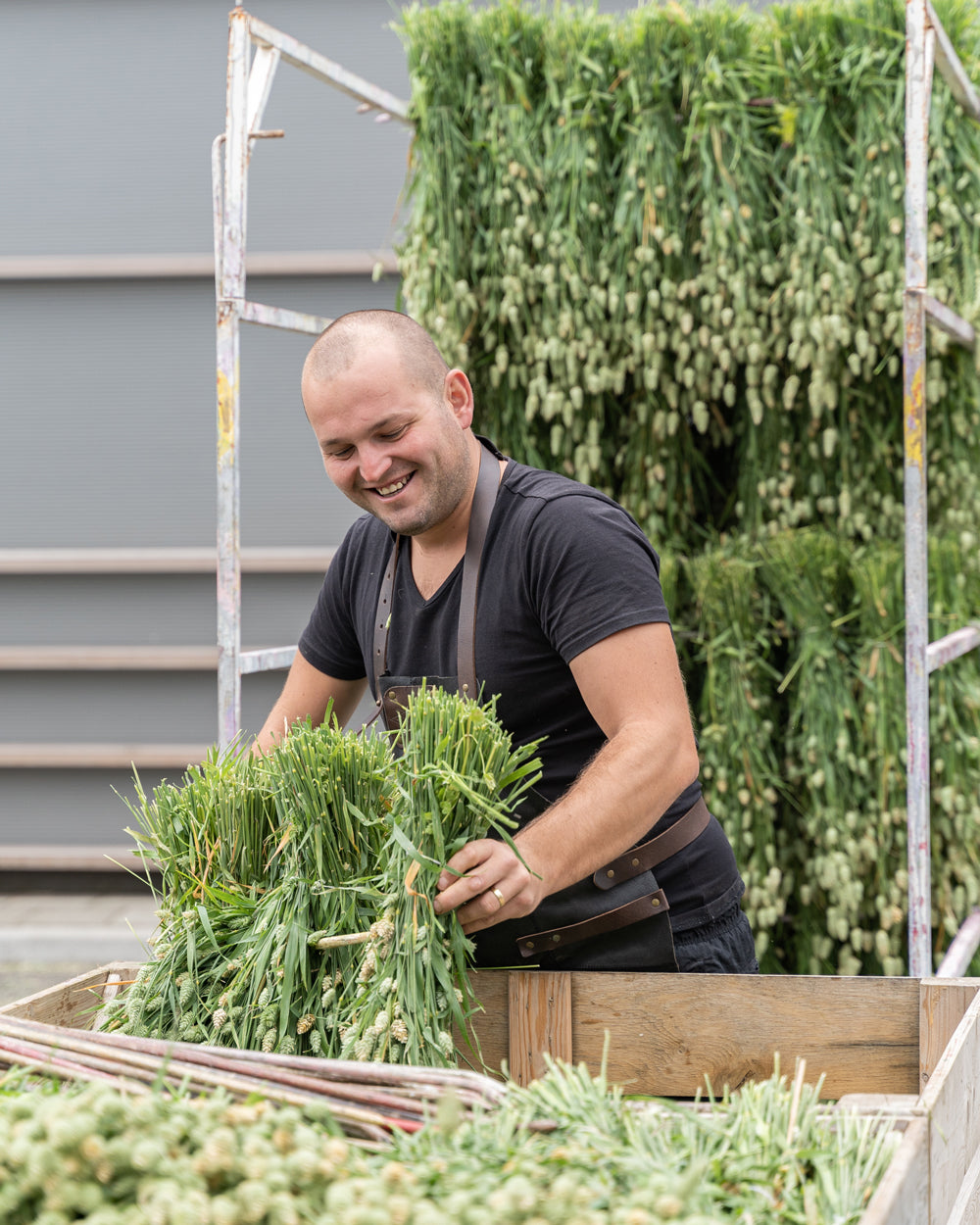 Supporting Small Business
As a small female-owned business, we understand the challenges and triumphs of pursuing a passion and turning it into a reality. We owe much of our success to the generosity and creativity of our partners, and we value every opportunity to support and collaborate with like-minded businesses. We specifically seek out partnerships with small and emerging artisans, vendors, photographers, and stylists. If you're interested in partnering with us, please don't hesitate to reach out.

PARTNER WITH US
Thank you for joining us on this botanical journey. Together, let's celebrate the beauty of nature and create a harmonious home that reflects your unique spirit.